PRO1013603
---
---
Licensed BFGoodrich® Krawler T/A® KX Tire Design
Own the Same Tires That are Used on Many Full-Size Rock Crawling Rigs
Exacting Scale Detail Down to the Tire Warnings and T/A® Sidewall Tread Logos
4.75" tall x 1.75" wide for the Perfect Balance of Scale Looks and Performance
Made in the USA
This is a pair of BFGoodrich® Krawler T/A® KX (Red Label) 1.9" Predator tires. Pro-Line is proud to announce fully licensed Krawler T/A® KX 1.9" tires continuing our successful partnership with the leading full-size Off-Road tire manufacturer - BFGoodrich®! This collaboration started with the introduction of the full-race BFGoodrich® Baja T/A® KR2 tires and continued with the extremely popular BFGoodrich® All-Terrain KO2. Now, Pro-Line offers the Crawler specific BFG® Krawler T/A® KX Red Label tires in Pro-Line's Super Soft Predator compound! The Krawler T/A® KX (KX is for Key feature: eXtreme traction) is BFGoodrich's Off-Road Maximum Traction tire for off-road enthusiasts who participate in the extreme sport of rock crawling to challenge their driving skills and the performance of their vehicles. This purpose-built rock crawling tire was developed through participation in competition as BFGoodrich® worked directly with full-size rock crawling enthusiasts.
The Krawler T/A® KX features an extra deep tread design with a tread pattern that combines deep, aggressive independent blocks with solid sidewall lugs. Pro-Line's re-creation of the Krawler T/A® KX comes in at 4.75" tall x 1.75" wide for the perfect balance of Scale looks and performance! The all-new BFGoodrich® Krawler T/A® KX 1.9" tires from Pro-Line are a must have. Get yours today!
Just like the full-size BFGoodrich® Krawler T/A® KX tires, Pro-Line tires are proudly Made in the USA!
Lab Certified Select Compounds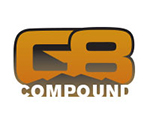 Specifically Designed for General Rock Crawling
Great Grip on a Variety of Surfaces
Ultra-long-lasting Rock Crawling Performance
Use for Warmer Temperatures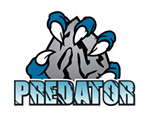 Specifically Designed for High Performance Rock Crawling
Provides Maximum Grip on Low Grip and Wet Surfaces
Super Soft Material Conforms to Any Surface
Use for Cooler Temperatures
Please note: All tires & wheels are sold in pairs, unless otherwise noted
PRO1013603 | BFGoodrich® Krawler T/A® KX (Red Label) 1.9" Predator (Super Soft) Rock Terrain Truck Tires (2) for Front or Rear


---