ASC40107
---
---
The original Sendero is back with a fresh new look!
Aluminum Steering Plates
Universal Front Drive Axles
Enclosed Receiver Box
Adjustable Body Posts
Adjustable Width Rock Sliders
In The Box
(1) 1/10 Enduro SE Trail Truck
(1) Flysky FS-G4P Radio
(1) Instruction Manual
Needed to Complete
(4) AA Batteries for Transmitter
(1) 7.4V Battery
(1) Battery Charger
All In The Details
Inspired by 80s and 90s truck styling, the Enduro SE, Sendero boasts detailed and realistic-looking features. Made from high-strength polycarbonate, the one-piece body has been pre-painted with a two-tone color scheme to look fresh off the showroom floor. The new front and rear bumpers fit snugly against the body for added approach and departure angles and just look awesome!
For added scale realism, the Enduro SE, Sendero comes equipped with a pair of front injection-molded inner fenders. If you would like to add a little more scale realism, the Enduro SE, Sendero is completely compatible with the original Sendero injection-molded components.
Out of the box, the Enduro SE Trail Truck is ready to tackle the elements – your journey begins here!
Features
1.9" Steelie bead lock wheels and 1.9" x 4.75" PinSeekerTM tires
Front injection-molded inner fenders
Adjustable front and rear bumper mounts with integrated winch line routing
High clearance front and rear bumpers
Heavy duty 5mm diameter steel steering links
Optimized ball cups and links for more fluid axle articulation
Adjustable rear shock mount positions for tuning wheelbase and shock angles
Stamped steel high clearance frame rails
Affordable Evolution
Whether you're a seasoned rock crawler/trail truck enthusiast, or someone just getting into the hobby, the all-new Enduro Sport Edition Sendero is a feature-packed vehicle with a lower budget in mind.
At the heart of the Enduro SE is the newly designed Stealth® XF transmission. This new design places the motor forward for a more front-end weight bias. The updated axles have more ridges and supports for added durability and feature a larger input bushing capable of handling higher loads. Also found throughout the drivetrain are 24 metal bushings for a long-lasting, reliable, and maintenance-free drive system. Controlling the bumps are our ultra-smooth threaded plastic shocks with bleeder cap screws for easy airless bleeding and mini springs to keep the center of gravity low.
With all this packed in one box at an entry-level price, we know the Enduro SE Trail Truck is ready for the trail – Are you?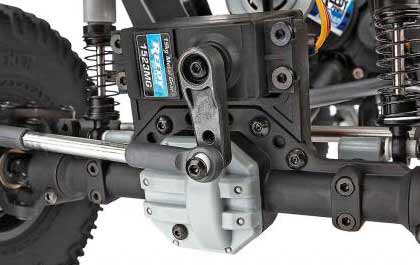 SOA and BTA Steering
Servo-on-axle steering provides better performance while keeping the vehicle's center of gravity low. The behind-the-axle steering provides better approach angles, more clearance, and a cleaner look.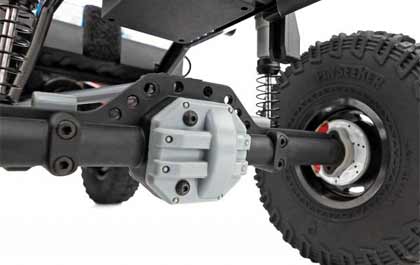 Updated Axles
New axles with larger input bushings (upgradable to bearings) handle higher loads. New diff covers feature the ability to add weights on the inside to maintain a scale look, and faux disk brakes with calipers add even more scale details.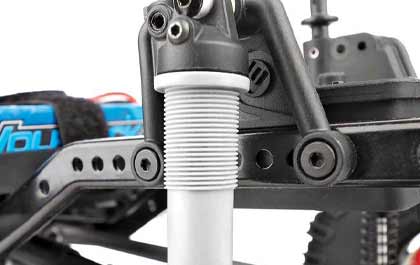 Threaded Shock Bodies and Mini Springs
Just as smooth and reliable as our aluminum shocks, these durable plastic shocks feature caps with a bleeder screw for easy airless bleeding and mini springs for a more scale appearance and to keep the weight low.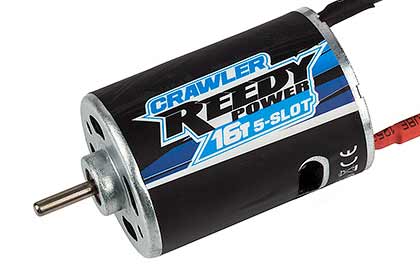 Reedy Power Crawler Motor
The new Reedy Power 5-slot 16-turn brushed crawler motor provides ample torque with a smooth power delivery. This allows for slow precise acceleration while maintaining consistent power over rough terrain and obstacles.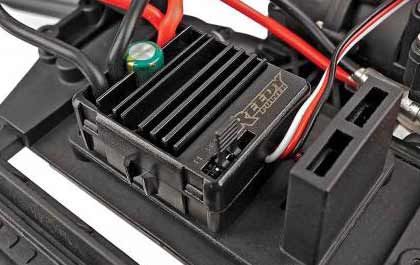 Reedy Power Electronic Speed Control
The water-resistant SC480X brushed ESC is specifically programmed for crawling with proportional forward/reverse, dual auxiliary power output leads, LiPo low-voltage cutoff protections, and T-plug connector.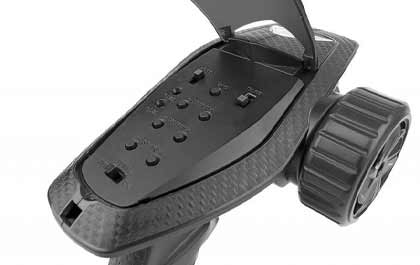 Flysky FS-G4P Radio System
The Flysky FS-G4P, 2.4GHz, 4-channel radio and receiver with ANT protocol is the perfect setup for keeping the Enduro SE under control on the trail.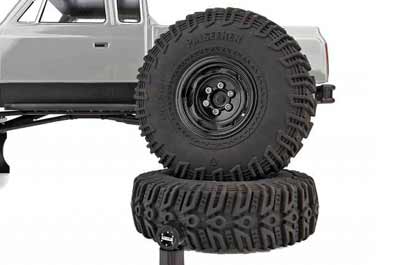 Wheels and Tires
Providing traction on all four corners are a set of 1.9" Steelie bead lock wheels and 1.9" x 4.75" PinSeeker™ tires. These aggressive tread pattern tires are perfect for gripping every nook and cranny in the rocks or plowing through thick mud and sand.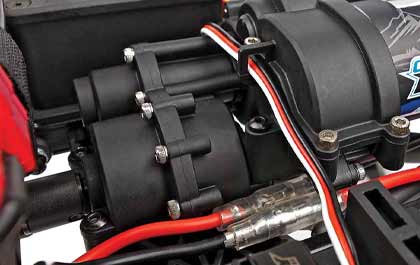 Stealth XF Gearbox With Foward Motor Mount
At the heart of the Enduro is our all-new Stealth XF gearbox. The new design moves the motor forward to help keep the weight over the front wheels. This new design comes stock with a one-to-one ratio, but still maintains the ability to adjust the rear drive ratio independently from the front with the use of our optional Factory Team gears. Sold separately, these gears allow the transmission to overdrive the front a mild 5.7% or a more aggressive 11.83%.
---